IF IT MOVES WE TRACK IT. WHY?
Because if you can monitor your drivers, you know what your taxi is doing, or not doing.
The Altrack unit is a GSM / GPRS / GPS module and service that tracks and monitors your vehicles – it's live, real-time up-to-the-second communication technology for pinpoint positioning – and we are geared around pre-emptive responsiveness that has protection and monitoring of your vehicle as the key.
WHERE EVER YOUR VEHICLE IS,
WE'RE ON TOP OF IT WITH
TRACKING AND RECOVERY.
Because you don't want your business to get lost or stolen or end up in the wrong hands being taken apart for parts. It's your business, so you have to protect it – and we're there to keep an eye on your vehicle.
We've developed our technology and response systems to deal with unique demands of the mini-bus taxi service industry – and to mitigate the very specific risks and areas of threat to the mini-bus taxi business owner.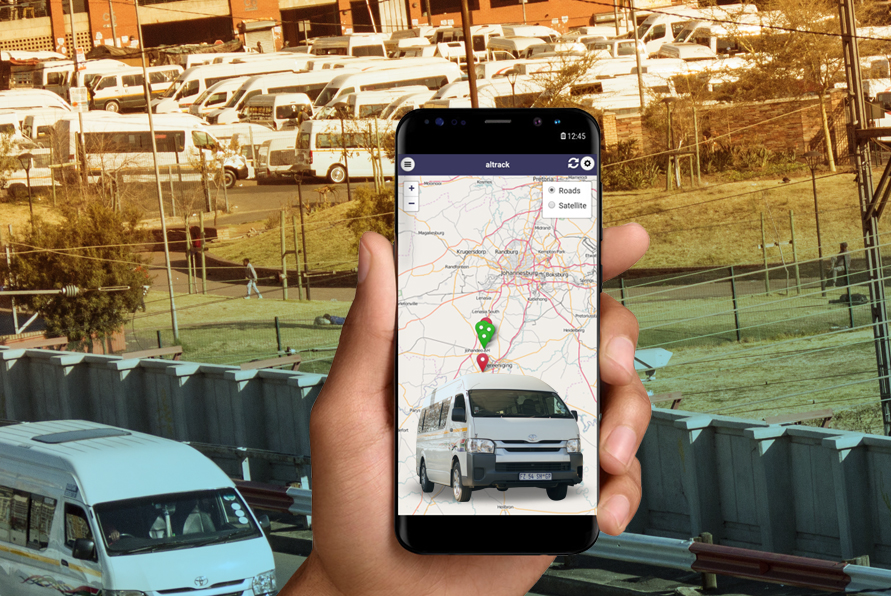 We keep an eye on everything, we alert you to potential problems, we make sure your mini-bus taxi is where it should be, in the hands of the driver it should be in, doing the route and working for you – the way it should be.
Our services go beyond vehicle tracking and recovery, because we can help prevent misuse of your vehicle or fleet of taxi's, our information can help you reduce the cost per kilometre and keep driver's in check, keeping them under constant monitoring which will lessen the likelihood of driver delinquency – and over all that means your business improves under the watchful eye of Altrack.