TAXI TRACKING AND FLEET MANAGEMENT SPECIALISTS SINCE 1994
WE MONITOR AND MANAGE SO THAT YOU CAN CARRY ON RUNNING YOUR BUSINESS!
Altrack is about more than protection against theft. We're about monitoring usage and providing information about what your taxi is doing, where and whenever, to insure that it's always safe!  We monitor your vehicle and provide information that tells you every detail, so that you can maintain control over the use and productivity of your vehicle. 
It's about providing you with knowledge that leads to cost saving- your vehicle is better looked after so that your business has more longevity and costs you less.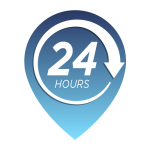 24HR Control Room
+27(0) 10 1400 206
info@altrack.co.za